---
Guest content by Justin Bennett
Managing Diabetes: How Technology Can Help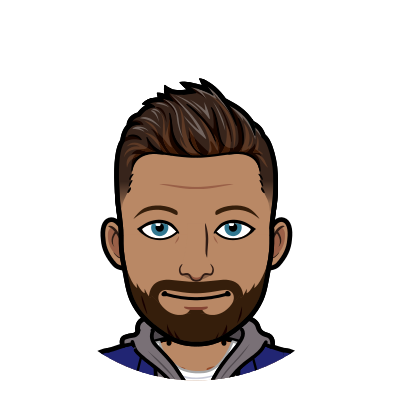 Justin Bennett | justin@healthyfit.info
Your one-stop shop for the best exercise routines, motivational tidbits, and more from across the world wide web.
---
According to the American Diabetes Association, more than 30 million Americans – 9.4 percent of the population – have diabetes. Additionally, more than 84 million adults in the US have prediabetes, meaning their blood sugar levels are higher than normal but not yet high enough to be diagnosed with diabetes. If you are dealing with diabetes, smartphone apps and other technology can help track your numbers, guide your choices, and motivate you to stay healthy.
---
Use Technology to Monitor Your Activity and Health
---
How active are you? Exercise is essential for those with diabetes because physical activity helps control body weight, lower insulin resistance, and regulate blood sugar levels. Technology can inspire you to get moving. With free fitness apps such as All/Out Studio and FitOn, you can try hundreds of different workouts, establish a routine, set goals, and monitor your progress.
In addition to smartphone apps, you can also utilize fitness trackers and smartwatches. The latest Apple Watch series allows you to track workouts and other physical activity with its advanced metrics, plus also monitor your health. These watches feature a heart rate monitor that works with a simple touch of your finger, as well as the ability to check your heart rhythm with its electrocardiogram app. Plus, the Apple Watch features fall detection and emergency SOS for safety while you're exercising. The Apple Watch, of course, isn't the only smartwatch on the market these days, however. Fossil Gen 5 timepieces look stylish and also have useful features like onboard GPS, heart rate monitoring, and sleep tracking. Fitbit also has a line of advanced fitness trackers and smartwatches that may fit your needs
---
---
---
Log Blood Sugar Levels and Food Intake
---
People with diabetes must monitor and track their blood glucose levels, as well as manage their food intake in order to get healthy and stay healthy. For a simple food diary, you might like the free MyNetDiary app. For something geared more toward diabetes, MySugr is an app that syncs with your glucose monitor, allows you to log your meals, and provides in-depth data that can be sent to your healthcare provider. Another app that is helpful to those with diabetes is the free Health2Sync app. According to the App Store, you can digitally "log your blood sugar, blood pressure, weight, medication, diet, exercise, and mood through the app." Furthermore, this app allows you to connect with a partner for encouragement and motivation along the way.
---
Take Advantage of Technological Advances in Glucose Meters
---
Bluetooth technology allows many of today's blood glucose meter to send readings to your smartphone and a whole lot more. The Dario LC Blood Glucose Management System features a lancing device, glucose meter, smartphone app, and Bluetooth connectivity to allow you to easily analyze readings, spot trends, and share results. Additionally, it features a monitor that sends an alert to a specific phone number when your glucose numbers go too low. It even has a GPS locator in case of an emergency. Several other companies including Ascencia, Fora, and One Drop also offer Bluetooth-enabled blood glucose meters. In many instances, these types of meters are covered by insurance or are HSA-eligible. For those who need a continuous glucose monitoring systems, such as Abbott's FreeStyle Libre, these types of devices are also generally partially covered by insurance, including Medicare.
Managing diabetes often isn't simple. However to stay as healthy as possible, you need to track your activity levels and diet as well as monitor your blood glucose levels. Smartphone apps, fitness trackers, glucose monitors, and other technology can be exactly what you need to get a handle on your diabetes and your health.
---
Many thanks to Justin Bennett for his article about health apps and technologies that are designed to help with diabetes management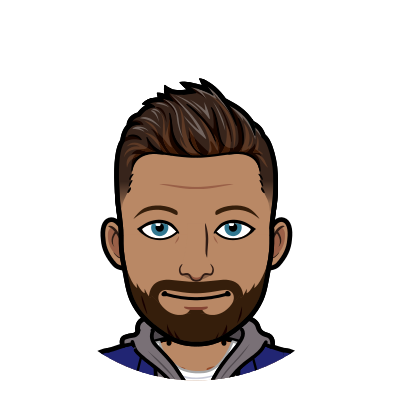 Justin Bennett | justin@healthyfit.info
Your one-stop shop for the best exercise routines, motivational tidbits, and more from across the world wide web.

---
---
List of links found within the text can be found below
---
---
---
---
Managing Diabetes: How Technology Can Help
---
---
---
Use Technology to Monitor Your Activity and Health
---
---
---
---
---
---
---
---
Log Blood Sugar Levels and Food Intake
---
---
---
---
---
Take Advantage of Technological Advances in Glucose Meters
---
---
---
---
---
---
---
---
We are a Patient Advocacy Organisation & online social media communications network
FibroFlutters patient, health, clinical research, medical, pharma, digital health & AI advocacy.
Support and advice for people with chronic illnesses and rare disorders. Including, Pigmented Villondular Synovitis (PVNS), Ehlers-Danlos Syndrome (EDS), Hypermobility Spectrum Disorders (HSD's), Fibromyalgia, Chronic pain disorders, Musculoskeletal conditions, Chronic Fatigue Syndromes / ME, and Mental Health.

We also have a Social media network for connecting multi-stakeholders from across the medical healthcare industries. It also provides us with a network for sharing information such as the latest research, news and events from a cross-section of areas within the medical healthcare industry.
We also have many other groups/pages/profiles across social media that we use to achieve our aims of Patient, Health, Research and Pharma Advocacy. They also give us the ability to provide advice and offer a friendly hand of support across many social media platforms.
SLOGAN: #chronicillnessVOICE for everyone #notjustpatients
PLEASE NOTE:
We are not medical professionals nor claim to be. Remember that you should always consult your doctor about any health problems and not solely rely on Dr Google, or on any information that you may read online through 3rd parties.
That this site uses google analytics to collect demographic information for content decision making purposes only and not to sell to 3rd parties.
---
---
Its A Doddle – Mapping the communities that care
By Mapping UK Charities, Community Projects, Groups & Organisations together we are creating a national resource for use at a local level. Check out our profile via this button below.
---
SYNAPSE / Patient Focused Medicines Development (PFMD) joined in 2019
Check out our profile to see what initiatives we're involved in, what the work will involve and how diverse a group of people that we are collaborating with on improving patient engagement within clinical trials. Very different! Very exciting! Very Grateful!
---
Got something to share then don't hesitate to get in touch with us. Also if you want to write for me in exchange for publishing privileges let me know via the e-mail link below.
---
FibroFlutters are continuously…
Advocating for a Multi-Disciplinary approach to all aspects of medical healthcare.
Using a model approach using all the 'stakeholders' and a patient's perspective of what patient-centred care, patient-included, patient-involved, patient-centric should look like and involve, that's everyone by the way!
You all need to pitch in!!

Please note that I have opted-in to receive all the newsletters that I post from. PLUS please remember to read their privacy policies.
---
---