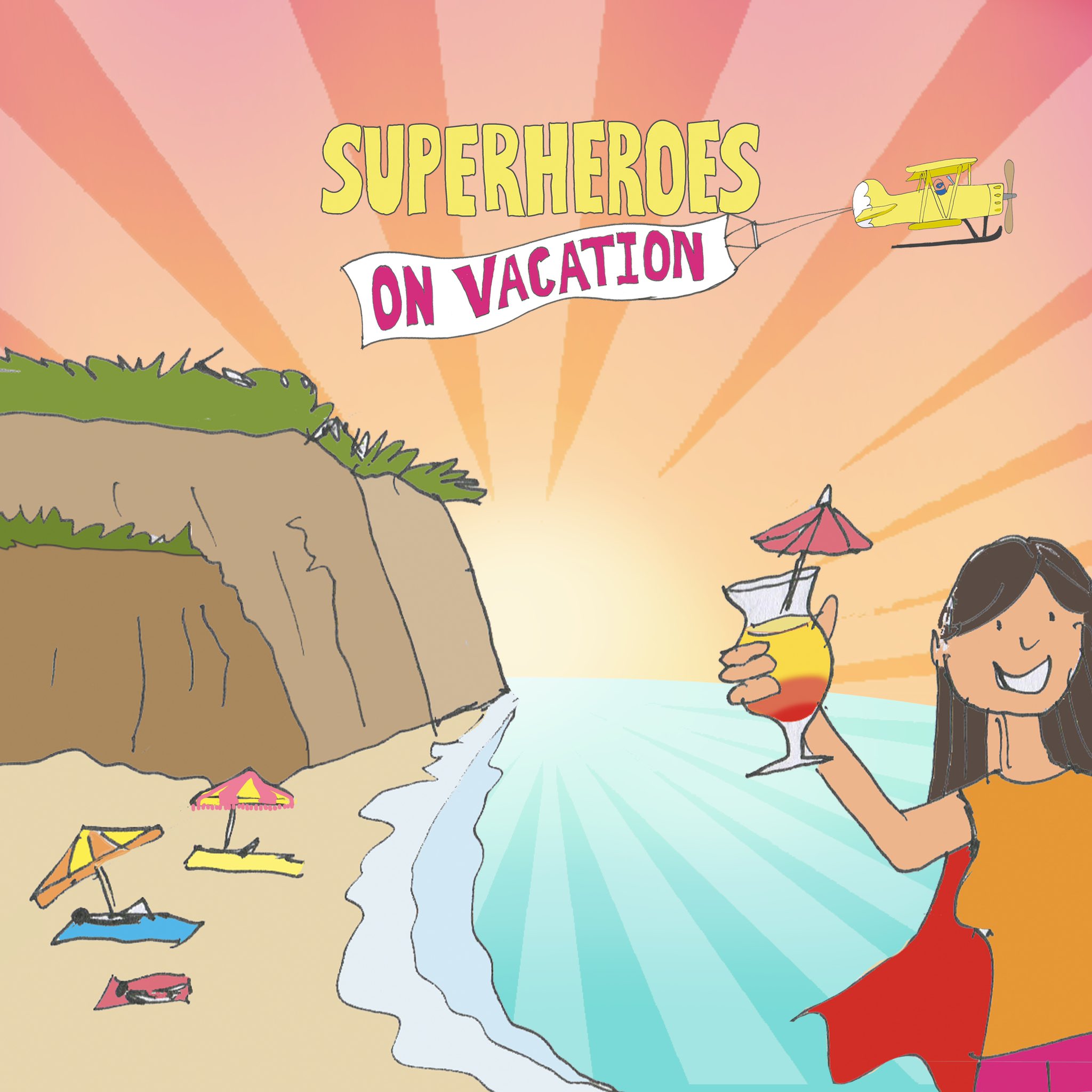 Good luck to all in the #Superhero #FindYourPower #charity event
We're off mobilising for charity for a month long Superhero Series challenge powered by Marvel. This years event has kicked off on 17th July and runs through to 14th August. It is safe to say that we are excited to be taking part in At Home Superheroes again this year. Last year I managed to complete 12.5 km and hope that my superhero partner and I can clock up more this year. Using my rollator with its seat for those appropriately paced stops we hope to get out of the back lane this time. Last year the pandemic put restrictions on how I could complete the challenge.
This year we have joined our Organisation Partners Ataxia and Me, and Trustee Alan Thomas, for the challenge along with Dragon Valley Theatre. Alan who has Ataxia, which is a movement disorder that affects his balance and coordination, will be covering distance on his trike. We are doing this in the name of Rare Disease with Ataxia and Ehlers-Danlos in mind. Here at FibroFlutters I shall be 'Zebra-Strutting' my stripes for ZebraStrutters our Rare Disease Advocacy Arm.
We are free to set our own super goal from 100m to 1,000km or more! We can also choose to use our Super Senses to reach our goal. Every single distance we log will go towards our SUPER team's mission!
Where: Wherever we want! Living room, garden, local park, street, countryside… The choice is ours.
When: We can choose to do our challenge on one day, over a few days or use the whole month!
We're off mobilising for charity! in the #Superhero #FindYourPower #charity event
All donations shall be split 3 ways between Ataxia and Me, Dragon Valley Theatre and FibroFlutters / ZebraStrutters
Ataxia and Me – #TeamAtaxia
#AtaxiaDragons – Dragon Valley Theatre
#ZebraStrutters – FibroFlutters
We are members of Team Black Panther with Celebrity captain

Lee Ridley
Lee joins 5 other celebrity captains who are collectively trying to meet a target distance of 55,553km. This is combining all of the distance covered by every participant across the 4 weeks of the challenge. Travelling across the globe on vacation
We're off mobilising for charity as 'Superheroes On Vacation'
The Algarve, Portugal – Enjoy golden sands and super surf at this prime seaside destination
The Great Pyramid of Giza, Egypt – one of the Seven Wonders of the World!
Tokyo, Japan – home to the 2021 Paralympics, we couldn't miss this hotspot!
The Sydney Opera House, Australia – a heady mix of arts, culture and creativity
Hawaii – get your swimmers ready for this paradise in the sun
Hollywood, USA – pack something smart for mixing with the superstars!
Machu Picchu, Peru – breath-taking scenery and off-road adventure await
Iceland – prepare yourself for the magical land of fire and ice
Support the teams at
https://localgiving.org/appeal/At-Home-Super-Heroes-2021/
Many thanks from all of us for supporting us during this disability sports charity event. We will clock up our distance, collectively, as part of Team Black Panther to raise money for charities. The donation button here is to help fundraise a little for ourselves.
Flutters and Strutters
FibroFlutters and ZebraStrutters
We are a Patient Advocacy Organisation & online social media communications network. Our services are for people affected by chronic illnesses and rare disease. This includes care providers, health professionals and those within the medical healthcare related industries. #notjustpatients
Advocating for a Multi-Disciplinary approach to all aspects of medical healthcare.
To help develop, nurture and help to create a multidisciplinary approach to all aspects of medical healthcare so that #chronicillness & #raredisease patients can receive the type of care and treatments that they need.
The work we do involves disease awareness, health awareness, and, helping to point people in the direction of where to get legitimate health communications and information. As well as this we attend events and use patient voice to get important messages to help create better systems and processes for patients.
Bridging the gap between stakeholders is a different type of awareness raising. It involves sharing events and campaigns by clinicians, pharmaceutical companies, patient led projects, healthcare providers… the list is quite variable. We have newsletters to ensue this which uses our slogan – #chronicillnessVOICE for everyone #notjustpatients
---
---
Follow us
---
---
SYNAPSE Powered by The Synergist.
The global Patient Engagement map and network
Find everything about patient engagement and make your content available to the community.
---
---
The UK's First Network of Connected Community Maps by It's A Doddle
---
Incorporated under the Companies Act 2006 as a private company, that the company is limited by guarantee, and the situation of its registered office is in England and Wales. Reg. No. 14065901