Page 3
Advocacy & Raising awareness (Continued from Page 2)
2018 – I took a different approach for myself personally, and also for FibroFlutters to raising awareness, by changing to representing the patient voice at places where it will help to make an even bigger difference.
My own personal work as a Patient Group Leader, advocate/ambassador/voice has led me into the world of conferences, pharma and digital health, innovation, med-tech, clinical trials and Big Data, AI and robotics for surgical procedures, bio-pharma and a few surprising opportunities. An area that I often wondered how I could get access too when the time arose to expand our reach further into the medical healthcare industry through networking on social media.
Of course! One of those opportunities was the Im-Patient Conference London UK in October last year (2018) a brand new type of 'stand-alone' pharma conference designed and run by patients, which FibroFlutters stand as key supporters and along with many other people have contributed to the design and agenda. It's premier was attached to the eyeforpharma 15th Annual Patient Summit ~ London October 16-17 2018.
Research
At a similar time that I got fascinated by what was occurring in the world of pharma I was also engaging within the realms of research advocacy and getting more involved wherever I could.
This led me to apply to become a part of the Patient Research Ambassador Initiative (PRAI), which is part of the National Institute of Health & Research (NIHR) in the UK. Becoming a PRA has meant involvement in a few NIHR projects and initiatives but the main one is collaborative live research event that we were helping to create as a group. I helped to initiate the project, as a collaborative one, which would hopefully engage people from all walks of life that have problems with fatigue joining in on a Fatigue based event where there'll be workshops and speakers, we are looking forward to seeing how the agenda turns out. (It was a great event April 2019)
To be allowed to take part in this opportunity in the beginning was fantastic. The idea of working alongside professionals and experts to create a new type of conference was very exciting, and fabulous for support groups, professionals, and general public all across the North East UK not just FibroFlutters.
The idea is to hopefully come away with a conference that can be running annually, this is a test pilot so wish everyone involved luck please!
I passed over my opportunity to take part in the Steering group for this project even though I was key to its initiation because my fellow Founding Five Flutter, Ian Foulger, who is 'our' expert in this field of illness is better suited for the project.
My expertise lies within the realms of Rheum, musculoskeletal, connective tissue and Fibromyalgia /Chronic Pain Disorders. It seemed silly to not let him do it, of course he was really happy about the opportunity being registered with the local PRAI. Also, to allow me to be free to help with the build up to the eyeforpharma conferences in October.
There are now 3 of us that are registered as patient research ambassadors with NIHR ~ National Institute of Health & Research, including myself, Carole Scrafton, fellow Founding Five Flutter Ian Foulger and also one our Facebook admins, and Benefits system expert, Mark Lawler. #PRAI #researchadvocacy
We are also involved in other projects where research and clinical trials are key components alongside, patient engagement and solution building for clinical trial recruitment. Speaking on panels about the changing landscape of pharma, but also of clinical research and diagnostics in relation to the new era of digital and AI.
---
Agenda of events
COMPLETED > 16th Annual eyeforpharma Barcelona Conference
March 13 – 15, 2018 | Facilitated round-tables – Carole Scrafton patient leader and patient advocate & Sonia Hawkins patient advocate & carer voice
---
'im-patient' a patient-led pharma conference | Carole Scrafton
Published on April 20, 2018 | Linked In
---
COMPLETED > 15th Annual eyeforpharma / Patient Summit 14-15th October 2018 | Carole Scrafton ~ Panel Speaker, patient advocate, Round-table moderator | Sonia Hawkins ~ Patient / carer voice, Round-table moderator
The link below gives you my review of participating in the eyeforpharma Patient Summit London October 2018
---
Read this article by Ross Davies for eyeforpharma, via the link button below, to gain perspectives from Jen Horonjeff and Carole Scrafton as they give us their appraisals regarding how patient centricity appears to show a huge gap between 'patient compliance' and 'patient experience'
---
Here's what I wrote in the build up to #efpBarca2019
Is pharma being 'responsible'​ enough? Back to eyeforpharma Barcelona and I mean business this time!! | Carole Scrafton published on Linked In
---
COMPLETED > 17th annual eyeforpharma Barcelona 2019 | Carole Scrafton ~ Panel speaker, patient advocate ~ volunteer
---
COMPLETED > Im-Patient Barcelona 2019 | FibroFlutters / Carole Scrafton patient/health/research/pharma advocate was on the steering committee, a round-table moderator and co-chair. Read my review via the following link:
---
---
COMPLETED > 'Fatigue: My life, your research' event | Ian Foulger steering committee / idea co-sparked via Carole & Kevin Short (details further down the page).
---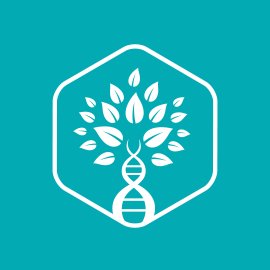 COMPLETED > Patient Adviser to FindMeCure as they designed and constructed their new 'FindMePatients' platform for a clinical trial recruitment avenue and is designed for CRO's. Platform currently live on Beta. We are remaining in contact and FindMeCure are providing FibroFlutters with a custom built widget for readers to search for clinical trials. Very soon you can type in any illness and it will show you all trials across the globe. Don't worry you can filter your searches!
Follow them on Twitter:
---
COMPLETED > Catalyst Event – Making sense of Pain 26th June 2019 | Carole as a Patient expert & patient organisation, as well as a patient research ambassador. |An event with health professionals
---
ONGOING > Patient expert / Patient org Volunteer roles recently made partners on 2 initiatives with PFMD/Synergist/Synapse – Patient Focused Medicines Development (PFMD) Involving a mix of stakeholders.
UPCOMING > Carole has a Working group session on 15th July and again in Brussels September 2019 (PFMD) as Patient expert & Patient organisation FibroFlutters
---
---
UPCOMING > 16th Annual eyeforpharma / Patient Summit 15-16th October 2019:
Carole Scrafton ~ Speaker, patient advocate, pharma advocate
---
Get the brochure, check out the agenda and take a peek at who some of the speakers are via the link below. Fancy taking part then please get in touch with Kana Chia | Global Project Director | eyeforpharma | +44 (0) 207 375 7535 | kchia@eyeforpharma.com
---
---
---
Catch the early bird
UPCOMING > 7th annual Health & Justice Summit event in November 2019 at Bristol, UK | Convenzis Group
Carole Scrafton – Social media sponsor #PublicHealthandJustice
7th annual Health and Justice Summit with the RCGP Secure Environments Group, partners include:
Broadmoor, Ashworth, and Rampton high secure hospitals, Spectrum, Care UK, NHS England, Martindale Pharma, Nottinghamshire Healthcare NHS Foundation Trust, Betsi Cadwaladr University Health Board, HMP Berwyn, West London NHS Trust, Correvio and Camurus

Following on from their successful event in Liverpool in early 2019, they are delighted to be bringing their Summit forward to Monday November 25th and Tuesday November 26th in the Mercure Hotel in Bristol.
The main title will be 'Journeys Through Justice – Leadership and Transformation' – focusing on a range of themes including Women in prison, Transgender pathways, Children's services, Learning disability and difficulty and Trauma-informed care
---
---
---
NIHR Clinical Research Network
Duration: 1 yr 8 mos | Location: United Kingdom
Carole Scrafton a patient research ambassador is involved with the NIHR 'Be A Part of Research' and a new app development.

Ian Foulger a Fibro Flutters Founding Five Member & FibroFlutters very own 'fatigue' expert, and NIHR Patient Research Ambassador was on the steering committee for the following event – 'Fatigue: My life, your research' event that myself Harry and FibroFlutters alongside other patients and professionals helped to design and create with NENC (North East North Cumbria) Clinical Research Network Team

Back in 2017 when I (Carole Scrafton) met Kevin Short Lead Nurse NIHR CRN NENC, as an NIHR Patient Research Ambassador, to talk about how we could bring research to the public we wanted to highlight the research that was being conducted in the North East UK about Fatigue and the fact that it occurs across a diverse set of illnesses and not just ME. The agenda that the steering committee designed is below. A great effort regarding #PPI Patient and Public Involvement
---
---
Aside from the above our main advocacy work takes place online across our social media channels, at our sister support group's local events and whenever we go to places.
We help two charities to raise awareness and educate by distributing posters and information leaflets, following and supporting their campaigns and offering support to members when we can. Those charities are Fibromyalgia Action & Ehlers Danlos Support UK. Sometimes we do join in with fundraising by other fmauk groups.
We also support our local Mind centre in Sunderland by making a monthly donation and advocating their local services to our local follow
---
---
Eyeforpharma – Mission statement:
Our mission is to make pharma more open and valued.
The ultimate driver for the pharmaceutical industry's health is meeting the needs of patients, otherwise it will cease to matter. For healthcare to be as good as it could be, the strength, skills and resources of our industry need to be fully integrated into health outcomes and we need pharma experience at the decision-making table.
We believe the industry must focus on a business model combining service with product, with patients at the center.
A huge thank you to Paul Simms and his team at eyeforpharma
---
---
Page 3