Rare Revolution Magazine | RARE Round-up 🌍 | 11 October 2018
---
RARE Weekly TOP TIP | Keeping safe this winter –
Seasonal Flu can be a big risk to our RARE community and to those who work in health care. The World Health Organisation (WHO) advise that all health care workers and people who are most at risk of developing serious complications from influenza infection be vaccinated every year before the season begins. Conversely for some conditions having the vaccine is not recommended, and so protecting those around you may be the best protection. Your can read a wealth of information HERE, to help you and your GP make an informed choice this winter.
---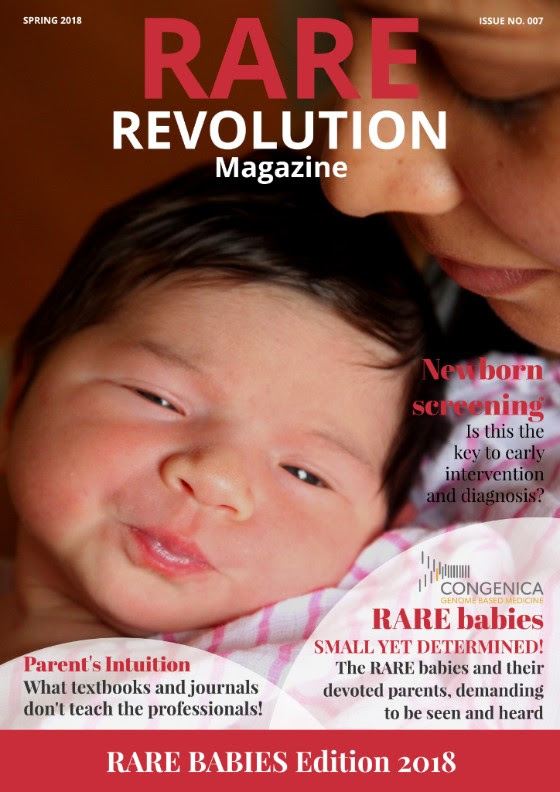 RARE News:
#ThrowBackThursday
Read in full HERE
---
---

Healthcare Unblocked 2018 is the UK's first flagship, must attend conference dedicated in advancing blockchain and Distributed Ledger Technology in healthcare.

Book your place HERE

Check out their other events >>>

---
---
This will be featured in the Autumn edition of Rare Revolution later in the year.
RARE News – Manchester Medics go RARE
Last weekend, MUMPS – The Manchester University Medics' Paediatrics Society, were delighted to present their conference entitled "A Spotlight on Rare Diseases".
The Manchester University Medics' Paediatrics Society are proud to be the first University Society to arrange a rare disease conference that is outside London.
The conference gave students interested in the field of peadriactrics an opportunity to see a key element of their future practises as well as rare diseases and the impact that they have on the patients and their families / carers.
Rare Revolution were proud sponsors and supporters of the event and their review of this rarity will be available in the Autumn issue of the magazine which comes out later in the year.
---
Copyright © 2018 NRG Collective – All rights reserved.

Our mailing address is:


Westfield, Cushnie, Aberdeenshire, AB33 8LP
---
---
FibroFlutters supporting Rare Revolution Magazine (unaffiliated)
---

FibroFlutters continuously

Advocating for a Multi-Disciplinary approach to all aspects of medical healthcare. With a model approach using all the 'stakeholders' I've designed a patient's perspective of what patient-centred care, patient-included, patient-involved, patient-centric should look like and involve, that's everyone by the way!

You all need to pitch in!!

---
Please note that I have opted-in to receive all the newsletters that I post from and also please remember to read the privacy policies.
Also, due to the excessive amount of newsletters landing in my inbox, and my haphazard sleep cycle, not all will get updated daily!
If you like what you read PLEASE remember to share and opt-in
FibroFlutters – Support Group for people with Fibromyalgia, Chronic Pain, EDS/Hypermobility, Mental health, Chronic fatigue/Me, Rare & others offering friendship, support & advice in Sunderland, NE UK and offering online support via our social media network across the globe.
---
PLEASE NOTE: We are not medical professionals nor claim to be, and remember that you should always consult your doctor about any health problems and not use Dr Google, or rely on information that you may read online through 3rd parties.
---
Many thanks for reading our posts and helping to share the news that other folks like you write, or, find.
Please can you read our 'Disclaimer' & 'Privacy' notes and if you have a problem we are always open to discussion, just e-mail Carole fibroflutters@gmail.com
---
MANY THANKS in advance for your understanding –
from the administrator – fibrofly73
---
---